Historic Charm. Modern Cuisine. Impeccable Service.
There are many reasons in life to celebrate and many ways to accomplish the task. If you're looking for elevated cuisine paired with fine wine, for a location that pairs a rich history with modern amenities, or for a room that is perfectly situated in Charleston's historic French Quarter, look no further than The Establishment. Now booking private events for 2023 - 2024, The Establishment offers incredible, local cuisine paired with an award-winning wine list and several private rooms.
Request a Date
Sample Menus
Our Event Spaces
There are several spaces in which to enjoy a private, intimate dinner at The Establishment, as well as the availability to use the entire restaurant for a larger event. Take a look at our spaces below and reach out if you have any questions.
The State RoomUp to 40 seated / 55 reception
---
The Church RoomUp to 60 seated / 65 reception
---
The Chalmers RoomUp to 75 seated / 95 reception
---
Full RestaurantUp to 175 seated / 200 reception
Our Cuisine
Our culinary team will create and curate a multi-course menu for you and your guests, relying heavily on discussions with you on what you want to appear on your table. This incredible dining experience will feature a three- to seven-course dinner served with whatever degree of formality you deem appropriate. We can do casual. We can do white linens. We just want to make sure that you have an incredible experience.
Serving local, sustainable seafood
We pride ourselves not only on our wonderful city, but on the waters that surround us. We make sure that the seafood we serve is local if possible, but always ensure that we serve sustainably caught fish. Making sure that there are sufficient catches to come is part of our mission.
When you crave something more
Dinners at The Establishment are not limited to seafood. We offer beef, pork, fowl, and other options as well. Let us know what you have in mind and we'll work with Chef Howells to fulfill your request.
Surprise and delight
Our most popular dishes, including our gnochhi with crab and basil pistou, are available for your private event. Let us surprise your guests with dishes that are beyond rival in the Holy City.
Our Wine & Spirits
The Establishment offers a wide variety of wine and spirits, from well known Old World vintners to upstart and eclectic New World wineries, from world class whiskies and single barrels of bourbon we've selected ourselves to the world's finest brandies. Did we mention we can create a custom cocktail for your event?
The perfect bottle for any budget
Whether you want a couple of bottles of Opus One to celebrate a big business deal or a selection of wines for under $40 for a bridal shower, our incredible selection of wines offers a choice for any budget.
Choose from our 3,000+ bottle wine cellar
Our wine list has earned the coveted Wine Spectator Award of Excellence for it's composition and variety. We have an eclectic mix Old World and New from which to sample at your event.
Custom cocktails available
Give us your favorite type of cocktail and our lead barman will construct a version of it just for you and your guests. You give us a style (and a name!) and we'll give you a perfect drink.
What People Are Saying
The Establishment never disappoints! When friends decided to plan a milestone birthday celebration, where to host it was a no brainer. Planning an event with Chef Elliott and Shane is like planning a party with your favorite talented cousins! They get just as pumped as you, they listen, they suggest and collaborate to create a menu that is truly unique. They helped develop an unforgettable event for the birthday girl and all her guests. From caviar bumps and freezing cold shots of vodka to surprise courses in a prix-fixe menu and superior service it wasn't just a dinner it was a flawlessly executed experience we will all remember fondly!
— Ashley G., Events Done Right, Inc.
Our Events Team
Reach out to our talented events team to any questions you may have about booking an event at The Establishment.
Reach Out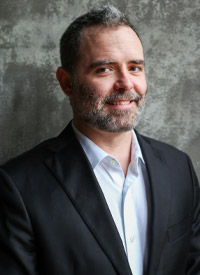 Shane Diviney, Asst. General Manager
An expert at event etiquette and a genuinely likable character, Shane will leverage his knowledge to help you craft the perfect food and wine menu for your guests while sticking to your budget.
Henry Patterson, Event Coordinator
With an extensive background in the hospitality industry, Henry is sure to accommodate your requests while making your experience top notch. His depth of knowledge in both fine dining cuisine and high end wine will be sure to aid in your next private event.