Front of the House
Brad Mogan
General Manager
Born in Pittsburgh and raised on the eastern shore of Maryland, Brad headed south at the turn of the century seeking warmer climes, landing permanently in Charleston in 2003 to attend Johnson and Wales University. Graduating Summa Cum Laude with a head full of industry knowledge and practical experience he had received from mentors during his university experience, including the experience of being general manager of his first restaurant before he was old enough to carry a liquor license in his own name, Brad headed out into the hospitality industry in the Holy City.
Brad worked as the general manager over the next few years at a high volume seafood restaurant and, after a magical dinner at a particularly fantastic Charleston restaurant, decided that he had to be a part of that world. Elevated food and service, the world of wine, and the elegant dance of a well-coordinated dining room had put its hooks in him. Brad challenged himself to work at the best restaurants in the city, learn from talented restaurateurs, general managers, and James Beard award winning chefs to find the common denominator between all the talent of this great restaurant scene. Brad credits his mother for his passion for hospitality. He is now taking what he has learned and applying it to new restaurants, becoming an integral player in the dance he once observed from afar.
When he is not working, Brad and his wife enjoy taking day trips around the Lowcountry, dining out, supporting his Pittsburgh Steelers and giving love to their two ungrateful dogs.
brad (at) establishmentchs (dot) com
Andres Contreras
Sommelier
Andres, a second-generation Charlestonian whose parents immigrated to the US from Chile, did his undergraduate studies in Psychology at Johns Hopkins University. Upon his return to Charleston, he began his foray in the food industry as a server at 39 Rue de Jean, a French Brasserie. It was this Charleston institution that nurtured his early interest in food and wine. Needing to be challenged further, Andres began day work at Southern Season, a gourmet food and wine shop, as he studied and tasted wines from around the world.
After a year at Southern Season, Andres joined the management team at Rue de Jean and worked closely with their team to curate their list of over 300 bottles. After seven years under the great tutelage at Rue, Andres was named Charleston City Paper's Best Sommelier for 2017, was included in Zagat Charleston's Top 30 Under 30, and was selected as the Charleston-based keynote speaker for the 2017 Wines of Chile Campaign in the US.
Andres loves reading, traveling, being around people, and, of course, wine. While Chilean and French wines are his passion, he's always looking for his next favorite wine region / producer and an opportunity to share that find with others.
andres (at) establishmentchs (dot) com
Ryan Wise
Bar Manager
Ryan Wise, bar manager, mixologist, and consummate "people person," prides himself on running a well-stocked bar and remembering people's names and favorite libations. Growing up an Air Force brat, he says, made him a good listener and gave him a certain panache as a storyteller, with his formal culinary training giving him his ability to magically blend the essences of the spirits to his will.
Ryan's experience in the food and beverage industry began with his education at Johnson & Wales University in Culinary Arts. Since then, he has been working in some capacity in the best (and most colorful) restaurants and bars in Charleston, winning such awards as Absolute's Best Bartender in Charleston Award in 2009 and having his "Sweet Lil' Nellie" cocktail featured at the 2019 Charleston Food and Wine Festival.
While he has professionally devoted himself the beverage side of fine dining, Ryan is no slouch in the kitchen and enjoys cooking for friends and family. When not behind the bar or in the kitchen, you will find Ryan with shotgun in hand on the sporting clays range.
ryan (at) establishmentchs (dot) com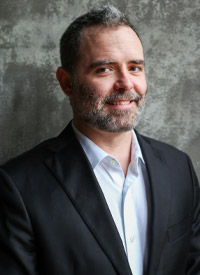 Shane Diviney
Private Dining / Events Coordinator
Shane, borne into a family of restaurateurs, began working in restaurants at the tender age of fourteen. Growing up in the industry, Shane has developed a passion for elevated cuisine, from the high-end steakhouse in Knoxville, Tennessee where he began his career to his time in the beautiful Hawaiian isles where his knowledge of wine and spirits was taken to the next level.
Shane moved to Charleston New Year's Eve 2007 and never looked back. After proudly working with several upscale restaurants in the Holy City, Shane joined The Establishment family.
Shane likes to spend his free time enjoying all that this wonderful city of Charleston has to offer.
shane (at) establishmentchs (dot) com
Brian Jarusik
Manager / Asst. Sommelier
Brian grew up in Upstate New York's Finger Lakes region, beginning his culinary career in the kitchen of a local pizza parlor. His love for food and cooking drove him to attend Johnson and Wales University in Providence, Rhode Island. While there, Brian was trained in classical techniques and gained experience in the Providence restaurant scene. Brian then attended Rhode Island College earning a Bachelor's Degree in Political Science, and then to the College of Charleston's Masters of Environmental Science program, where he graduated in 2014. Upon graduation Brian began working at Circa 1886 at The Wentworth Mansion where he eventually become bar manager. It was in this role that he found a passion for wine and spirits. An aspiring Sommelier, Brian has completed his initial Introductory Sommelier Exam and will sit for the Certification Exam soon.
On his days off, Brian enjoys outdoor activities including, camping, fishing and, cycling. Brian enjoys cooking for his friends, wine tasting and spending time with his lovely girlfriend.
brian (at) establishmentchs (dot) com
Jackson D'Antonio
Manager
Jackson was born and raised in Long Island, New York. He credits his sense of hospitality to his Italian heritage and his composure and sense of urgency to his northeast upbringing. He moved to Charleston in 2014 to pursue an undergraduate degree in philosophy at the College of Charleston and chose to remain in the Holy City after graduation to further his career in food and beverage service. Jackson worked as a server during college and decided his postgraduate life needed a new challenge. He signed on to help open up The Establishment and hasn't looked back since.
jackson (at) establishmentchs (dot) com